Fencing is a privilege, not a priority
We believe in prioritizing family and school first and fencing a close third. The fact is even if your child goes to the Olympics he/she will still seek a career.
As we take this journey together we will always support your child in seeking and maintaining balance while meeting their fencing aspirations from novice to NCAA. Speaking of which one of our HS seniors got recruited to fence Division 1 NCAA.  WAY to go!
The WAY to measure success?
WAY is driven by a quest for holistic athlete development, making better people while also making better athletes. We measure success when developing an athlete following the 4 C's:
1. Competence: sport-specific technical, tactical and performance skills; improved health and fitness; and healthy training habits
2. Confidence: self-belief, resilience, mental toughness and sense of positive self-worth
3. Connection: positive bonds and social relationships with people inside and outside of sport
4. Character: respect for the sport, ethical and morally responsible behavior, integrity and empathy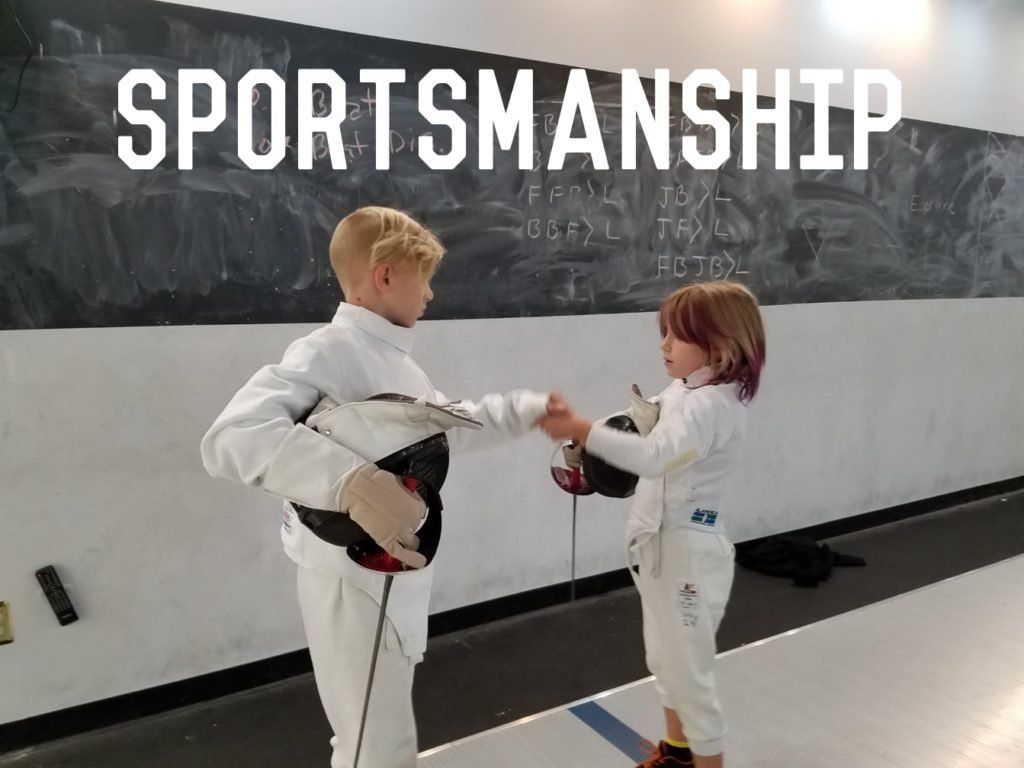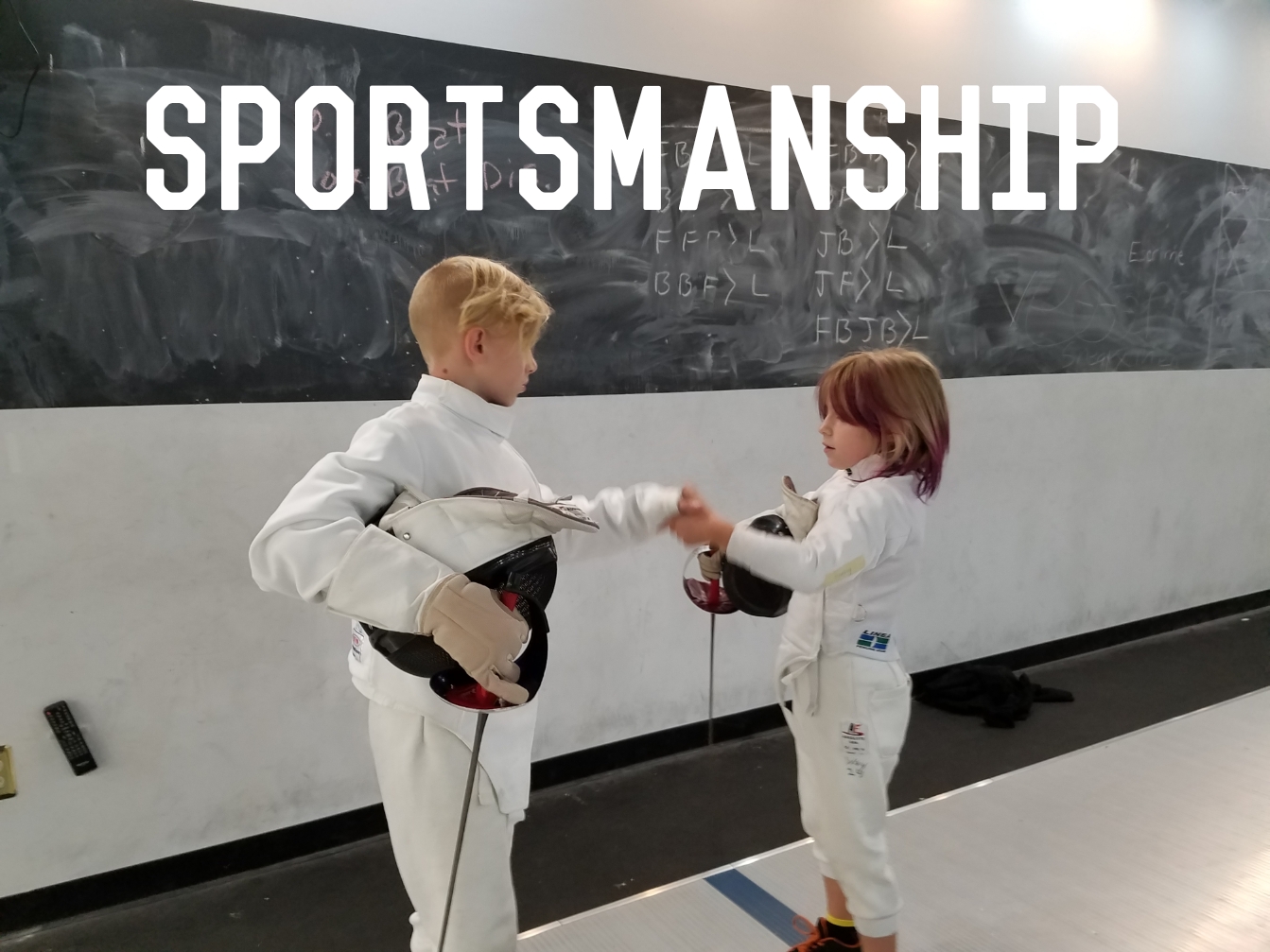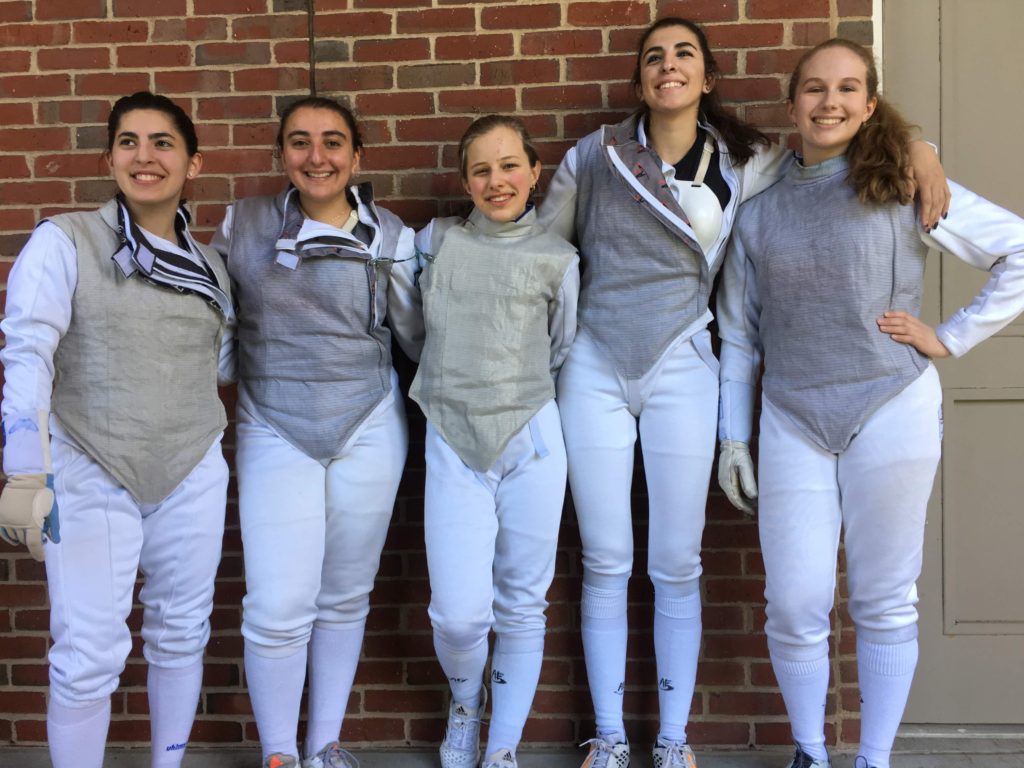 Total integrity in everything we do and teach
We weave our core values of honesty, humility, integrity, and trust into every moment.
It's perfectly natural to feel some trepidation at the thought of crossing swords with another person. We understand which is why we have a thoughtful tailored onboarding process that supports not only the student but the parents equally. Set up an appointment to come see us, then experience a week of free class to start getting a feel for our program. Remember, you may be stepping into uncharted territory but to us, the PROCESS from novice to NCAA is well documented and honed just like you would expect from an Olympic sport.
Getting started is easy with flexible scheduling and pricing to support your sword aspirations.
Ages 7 to 10/11 will enjoy starting off in our FUNdamental group classes which balance fun with learning the basics on the fencing. Learn more about this program...
Ages 11/12 to 18 we recommend you join our team practices in foil, epee or sabre to start. Read on.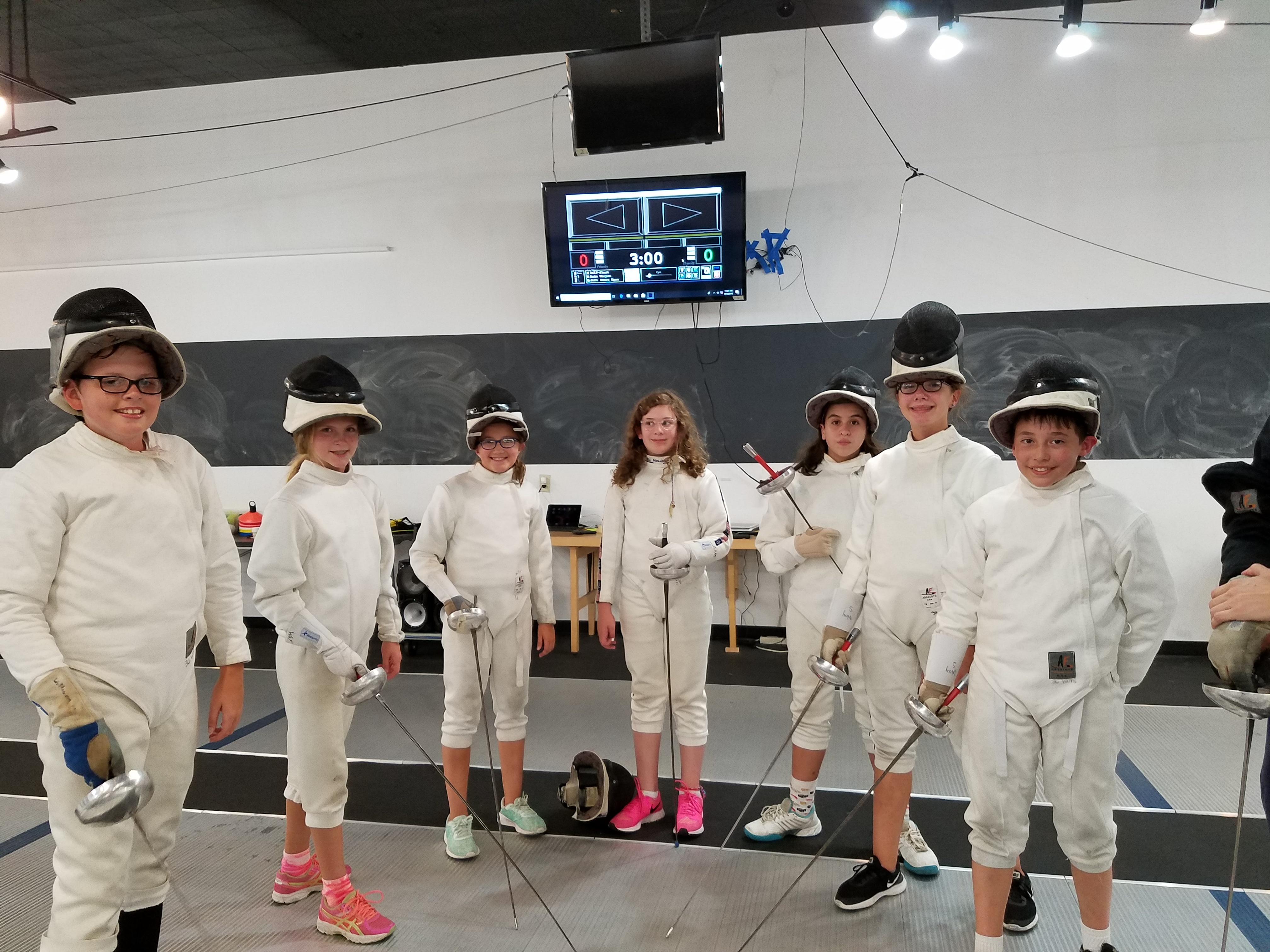 3 weapons (teams) to choose from
Did you know fencing is an Olympic sport designed to represent three distinct historical "weapon" forms? Each form has it's own unique style...just like you.
Sabre, the blade of speed, team practice Tuesday, Thursday and Saturday
Foil, the blade of precision, team practice Monday, Wednesday and Saturday
Epee, the blade of the patience, team practice Monday, Wednesday and Saturday
We'll gladly help new recruits explore discover and decide which blade is right for them. For experienced fencers already specializing we have teams for you to join by age classification.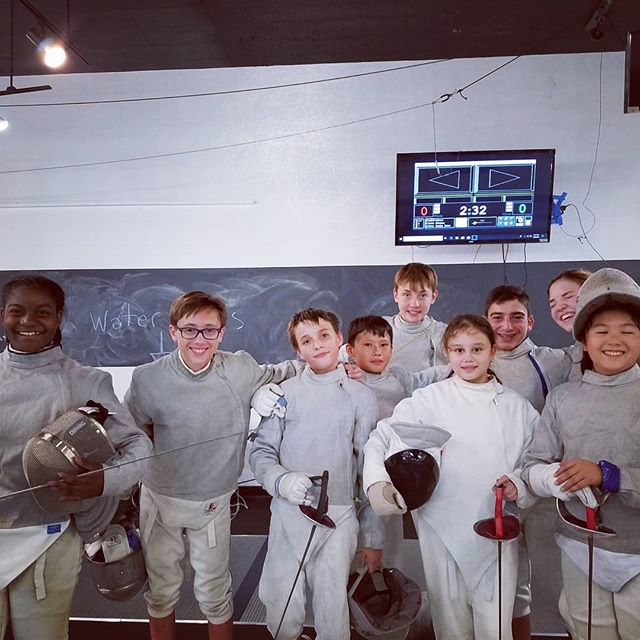 We know balance is critical for student-athletes but equally, it has to work for parents logistically. Our team program is designed to allow students to come to for a portion of time when absolutely necessary and should never stress about coming late or leaving early again.
Don't let logistics keep you this rewarding and enriching experience with the added value or possibly taking this to college. We offer one day to unlimited plans to meet you where you are.  Speak with us and let's work together in finding the right balance.
Lessons available six days a week plus Sundays starting in January 2019.
Olympic fencing is like learning to play a fine instrument. It takes a while before all the elements come together to form "music". We created our STAR Methodology to provide parents and students a clear four-step process to improving by Way of the Sword.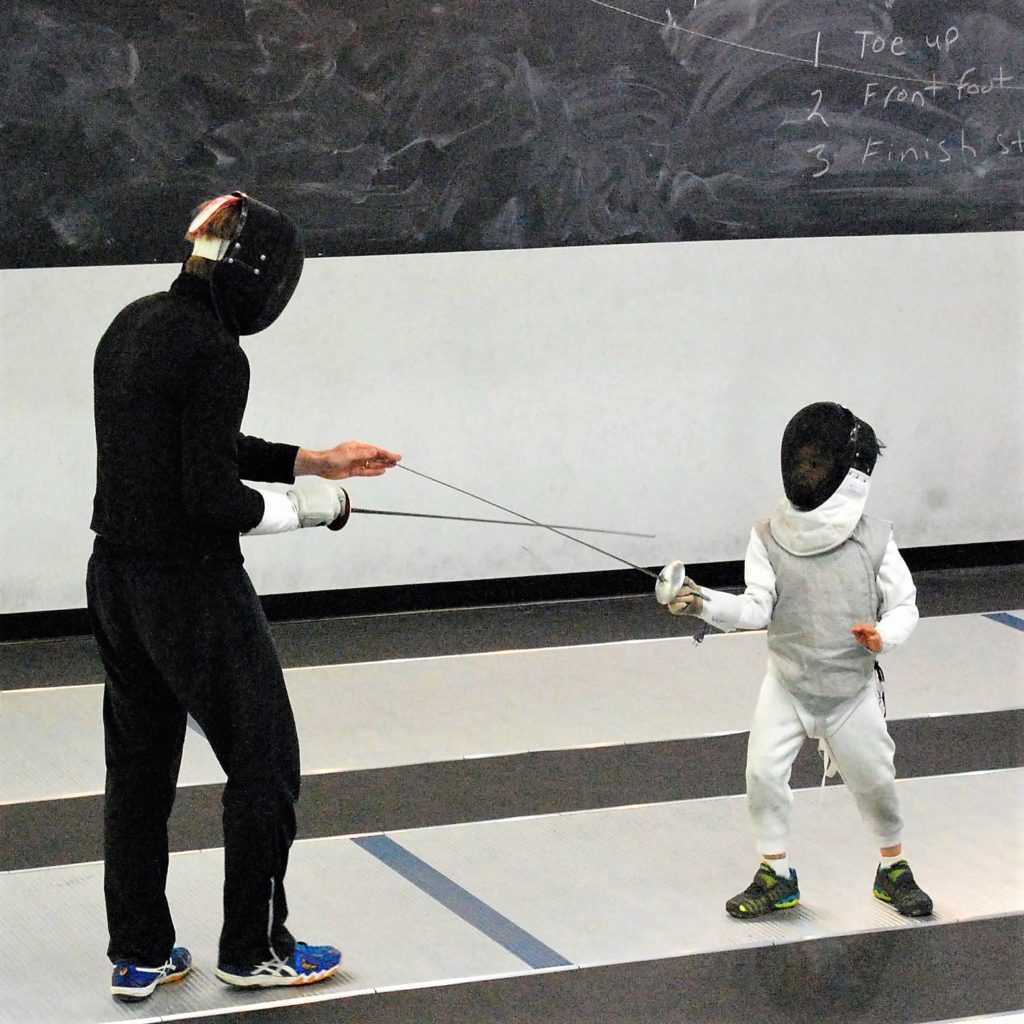 We believe in the value of teaching the art and science of fencing through 1 on 1 private instruction.  Our curriculum focuses on the fundamentals first but is progressive and always challenges the student where they are.  We teach the theoretical, technical, and tactical skills proven to get results in today's contemporary competitive environment while making it an enjoyable and engaging experience. Through continuous 1 on 1 learning, students master the nuances of the sport, feel supported, and build confidence which results in greater retention and results.
By appointment only.  Book it!
$50 for 1 or $400 for 10.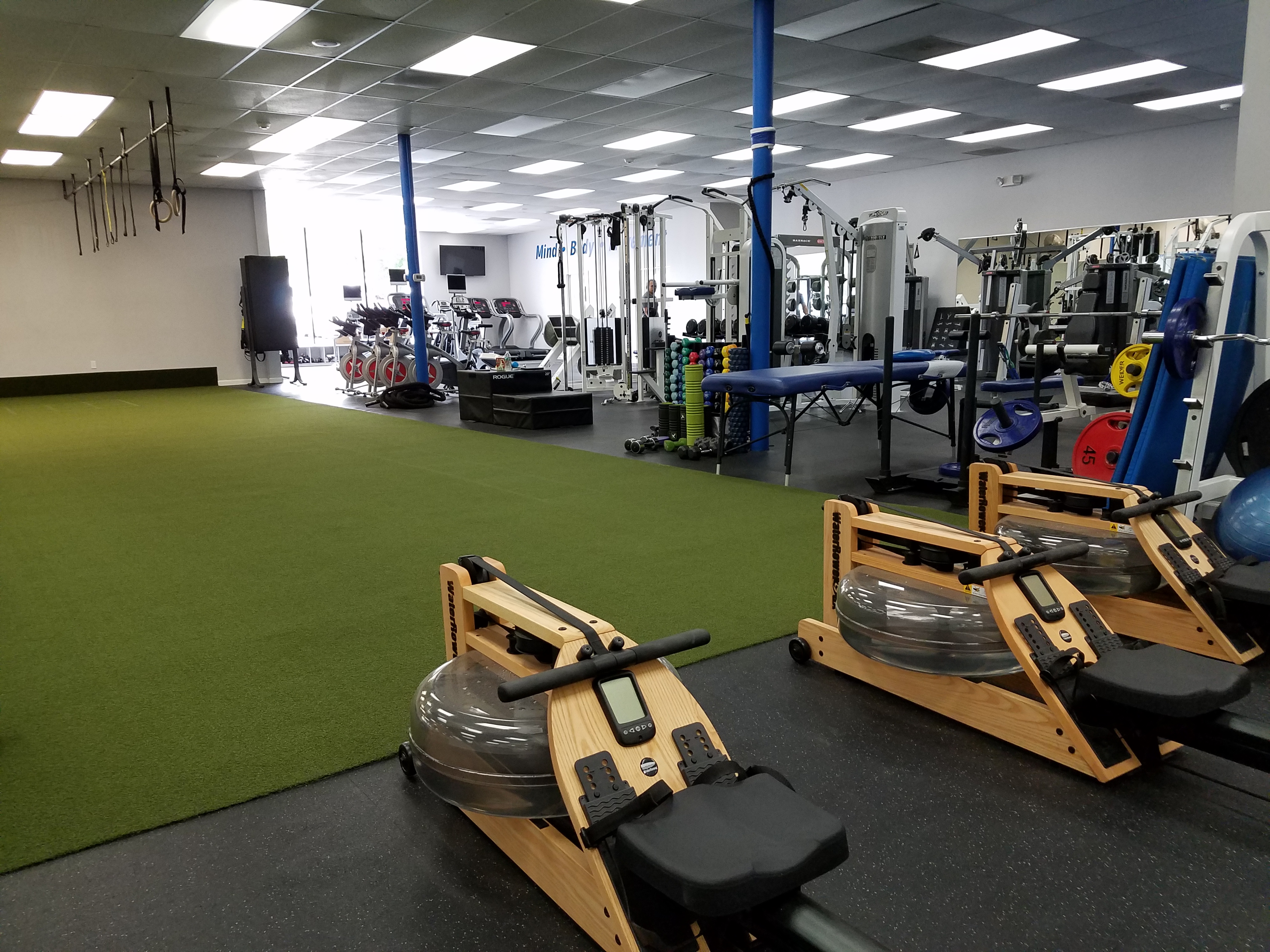 Professional Conditioning by Results Fitness Gym
Located just next door, Results Fitness trainers condition our fencers three days a week.  These optional training classes serve to teach and reinforce instruction, improve students' agility, promotes fitness, and teaches students to be autonomous fencers.  By instilling the value of hard work and self-respect, we not only improve students' performance on the strip but equally their behavior for life.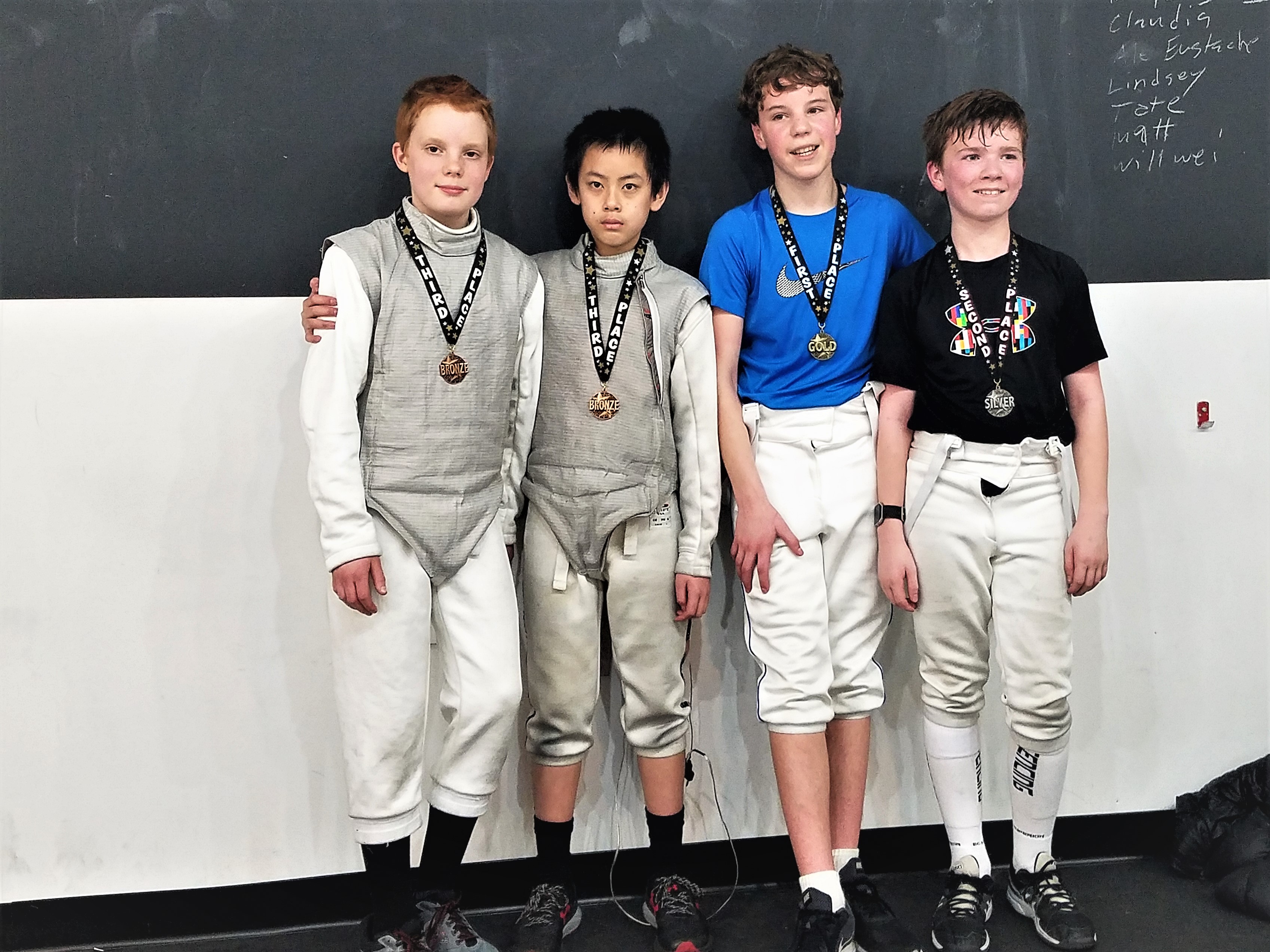 Emerge stronger, smarter, and better prepared for your next bout through the continuous application of your craft. We host monthly "home games" for fencers to apply what they've learned in a formal setting.  We also attend "away games" as fencers improve their skill and branch out both locally and nationally across all age classifications.
Q - When is the best time to come in and visit?
A - Anytime we are open. Drop us a line or email to let us know when to expect you. Take a tour and see the program in action or join us for a free class.
Q - How will fencing make a difference in my child?
A -  Think 4 C's. Competence, confidence, connection, and character development
Q - Is it safe?
A - Yes. In fact, there are fewer injuries in fencing than badminton
Q - Do I have to purchase equipment to start?
A - We have over 100 uniforms on site here to start but within three months of taking the sport seriously we ask you to purchase some equipment. In particular, team members will need their own electrical uniform to begin fencing using our Olympic scoring machines.
Q - How much does equipment cost?
A - You can be on full electrical scoring for under $200.  White uniforms still under $200
Q - Where do you buy equipment?
A - There are many outfitters online but we also provide a free service and order what you need when the time is right.
Q - What is the difference between Fundamentals and Team fencing programs?
A - Fundamentals is our beginner's noncompetitive program designed for younger kids ages 6 to 10/11.  Team programs are competitive and train students to be prepared for the rigors of USFA competitions locally, regionally and nationally. All students age 12+ are welcome to join a team whereas younger kids must seek coaches approval before being allowed to attend team practices.
Q - Is fencing good for college recruitment?
A - Yes. Women fencers have the highest rate of recruitment over every other sport. Men take a close second behind rowing.  A scholarship is awarded on many factors and when the time comes we will work with you to find and help place you in the right school.
Q - Why is your flooring made of aluminum?
A - We are a professional fencing club built to Olympic grade. This is the same flooring they use in the Olympics as it is the best way to conduct grounding of the electrical scoring equipment (a critical technology to determine where you hit your target). We boast nine Olympic 18-meter strips, the largest and most sophisticated club in CT. Without getting too technical, suffice to say if you are not fencing without this equipment you are at a huge competitive disadvantage.
10% discount on the second family member
10% discount for teachers and first responders
FUNdamental Program
Appropriate for new students ages 6 to 11
$200/MO- attend any one day a week.
$300/MO attend unlimited days a week.
Private lessons sold separatly
Team Program
Appopriate for new students ages 12+ and skilled competitive fencers ages 8+
FREE membership for the first "trial" month.
Attend any one day a week per month. $250 members $350 non-members
Attend UNLIMITED days a week per month. $350 members $450 non-members
Results Fitness Gym option + $30 per MO
Private lessons sold separatly
Optional Membership
Membership is optional but it is your best value overall.
Ages 7 to 11 $300 per year
Ages 12 to 17 $600 per year
Adults $300 per year
Private Lesson Options
One private lesson $50
10 private lessons $400
40 private lessons $1,200 members