"Little Musketeers engages young minds and bodies with a series of non-competitive, age-appropriate, activities all wrapped up in a storyline adventure. While kids are thrilled at the thought of training to be a "knight" parents will see improved spatial awareness, balance, and creative thinking through fencing. Parents are invited to stay or workout at Results Fitness Gym (just next door).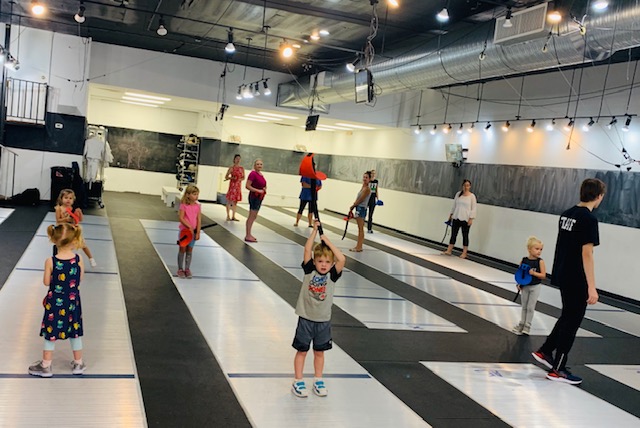 Discipline, focus, listening and learning to work together.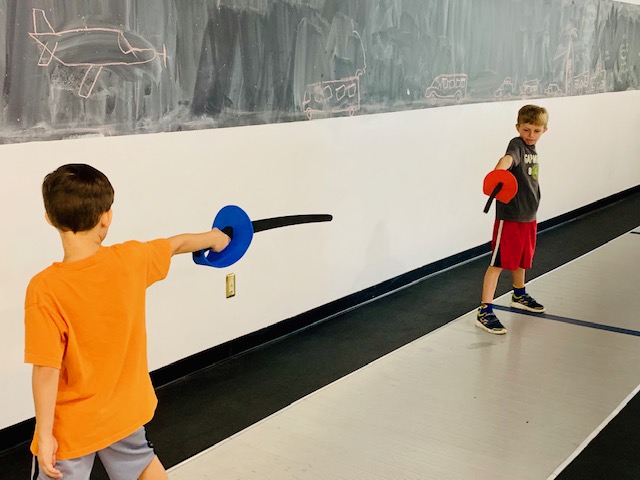 Spatial awareness, distance, balance, body movement, and coordination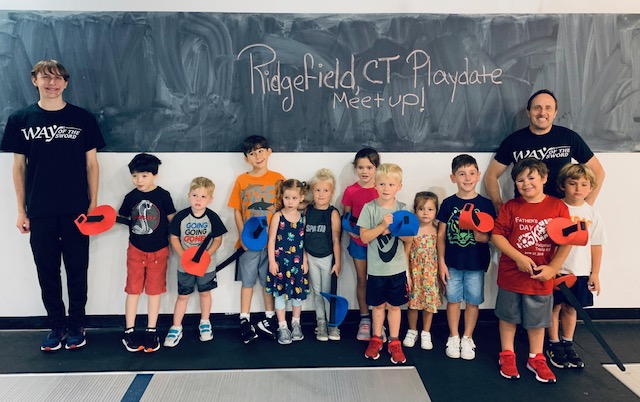 Fun, engaging hand-on differentiated instruction.
Ages typically 3 to 6/7)
Ratio: 8:1 (6 person minimum per class. Pre-enrollment is required 24 hours prior to the class start time)
Saturday 9 to 10 am (drop off by 8:50 for those going to Results Fitness Gym for their 9 am class)
$20 per child, $30 per family ($5 discount if you are attending Results Fitness Gym)
Enrollment required online so we can ensure proper ratios. Sorry, we are not allowing any "drop in's" due to the nature of the age of the children. Limited to 8 students with a "waitlist" for another 8 to give me time to bring in a second coach.
After the first trial week, USFA membership is required ($10 per year) Join
Coming soon ..weekday classes that coincide with Result Fitness Gym schedule.
9:15 to 10:15 weekdays
10:15 to 11:15 weekdays