Text 203 529-1320 and get right to the point
Learning and competing in fencing is a great possible path forward to college, be Div. I, Div. III or club participation. Congratulations to our past and present graduating students taking on their next level of challenges.
Wagner
Penn State
NYU
Yale
Cornell
Concordia Montreal
Choate Rosemary Hall
WAY of the Sword, located in Ridgefield CT, is home to three team USA clubs: fencing, archery, and chess but also offers a virtual learning center, plus enrichment beyond the blade including, camps, parties, even an art gallery. We're also a proud fundraiser for Habitat for Humanity and Relay for Life. Take a tour and meet our professional coaches today.

A USFA sanctioned fencing club. One of the earliest forms of civilized rivalry, fencing has evolved over the ages as an Olympic sport that embodies honor, discipline, and self-expression. From novice to NCAA we have the path forward to meet all your fencing aspirations. Join us for our international sleepaway camp in France or try one of our day camp in Ridgefield CT.
1)Combo camp - A fun engaging camp combining archery, fencing and chess disciplines
2) A fun and engaging camp specializing in fencing from novice to NCAA but also offering instruction. Our weekly camp sessions are a great WAY for kids ages 7 + to train like Olympians. Each week, students will receive an age-appropriate conditioning regime and formal lessons from certified professional coaches. In addition, your child will learn to "parlez-vous" from a surprise guest who'll teach French, the language of escrime. USAA sanctioned archery club. Archery may very well be the oldest sport still in practice today. An Olympic sport since 1900, archery improves concentration, focus, and responsibility. Six indoor lanes located on the lower level of WAY.

From chess to scrabble, board games serve as an educational tool aiding in the learning of planning, cause and effect relationships, pattern recognition, and research.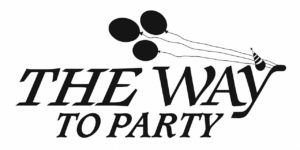 Watch as we transform our fencing club into a hip, non-alcoholic, nightclub for teen and kid parties. You won't believe your eyes...