Parties and events from kids to corporate
Let us host your next great party specializing in one event or a combination of fencing and archery experiences. 
A completely hands-on experience by Way of the Sword awaits!
Registration (waivers attendance)
Meet and greet introductions
A brief overview and Q&A 
Start training like an Olympian with challenging activities that will get kids moving and having fun.
Learn the sport(s) in a formal class with certified coaches
Armor up and prepare for "battle."
Engage in the sport with your peers during one hour of supervised tournament style play
Food/cake (provided by parent but we supply tables and seating)
Clean-up  
There is a minimum of two-hour rental for one sport for the first ten participants.  $300 (Additional participants add $30)
Optionally, you can also add-on a second sport extending the party to three hours $450 (additional participants add $45)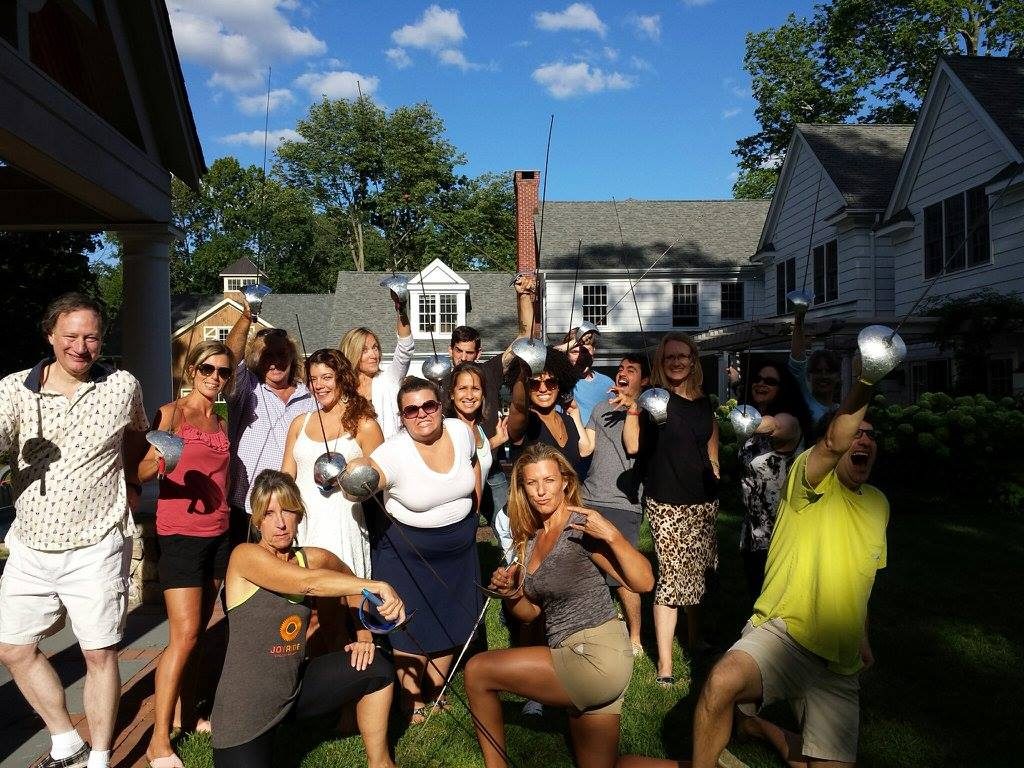 Adult Parties and Events (team building)
We specialize in fun events for adults with moxie. All our gigs are tailored to your specific needs and audience. We'll bring the party to you or host at our 11,000 sq ft. facility located in Ridgefield, CT. 
Popular past events:
Sabrage - Practice the art or opening a bottle of champagne with a saber.  We supply the knowledge and the sword, you supply the champagne. Historically, this party comes with one mandate....every bottle must be opened with a saber prior to consumption. 
Stage Combat - Learn how to vanquish your foes and look damn good doing it. We'll create for you a scene complete with villains, heroes, and plenty of "body count" to get you laughing at the sound of clanking steel. "As you wish."
Dueling - Had a tough week at work? Blow off some steam with your friends and challenge them to a duel by "way of the sword." We teach you how to do it, don you in armor, and officiate using Olympic scoring equipment, so we'll know for sure who is the "better." 
Archery - Learn and practice shooting at traditional targets or keep it light by pinning up balloons, pictures, or a copy of your mortgage.  
Game Nights - Gather up your friends and rent out our chess club for your own personal game night. Enjoy, chess, scrabble, or any number of fun games. 
Prices vary based on size and dates.  Call or write to check availability.