FUNdamentals of Fencing w/ Chess
A fun and engaging approach to introducing fencing with open chess play after each class
Available 1 to 4 days a week:
Monday, Tuesdays, Thursdays 5 - 6:30 (additional time for chess after each class)
Saturdays 10:30 - 12:00  (additional time for chess after each class)
Our non-competitive program provides students an opportunity to learn and enjoy the FUNdamentals of fencing through group instruction, paired work, games, activities, and plenty of hands-on dueling with their peers. At the onset of the program, we focus heavily on team building and spatial awareness.  As students progress, we provide ample opportunity for advancement and autonomy. Older students tend to graduate out of this class sooner seeking a more competitive environment in which to test their metal.
After 1.5 hours of fencing, students are encouraged to play chess for 30 minutes or longer so don't plan to pick up too soon.
Explore, discover, decide
You won't know if fencing fits until you try
The sport of Olympic fencing competes in three different "weapon" forms but the serious athlete specializes in just one.  Each blade is different and has its own unique style and personality...just like you.  This hands-on course will introduce your child to all three forms, their historical origins, proper etiquette, and the fundamentals of the basic foot/blade work necessary for a successful outcome.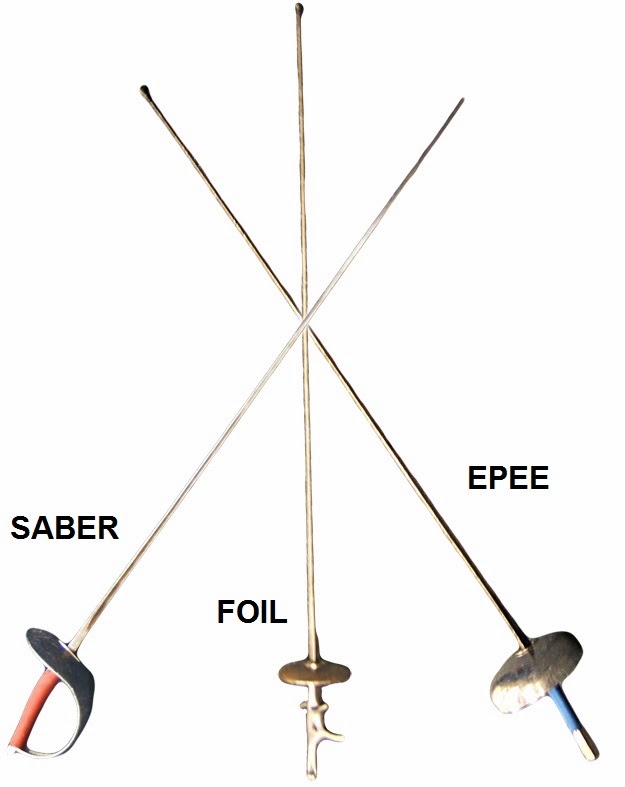 Start to train like an Olympian and develop a rock-solid work ethic founded on perseverance
Everything you need, in one place.
We provide everything you need to don your armor and get dueling in no time. In fact, our facility and equipment are what you might call "overkill" but we believe in starting off with the very best equipment for the best possible outcome.  There is no obligation to purchase anything initially but many parents will order their own personal fencing mask ($60) and glove ($20) to start. When the time is right for you to buy equipment we'll take care of it all for you.
Classes available to choose from include:
Tuesday and Thursdays 5 to 6:30 and Saturday 10:30 to 12 pm.
Don't forget to leave extra time for chess play after each class schedule permitting.
A Picture is Worth a Thousand Words
We would love to hear from you