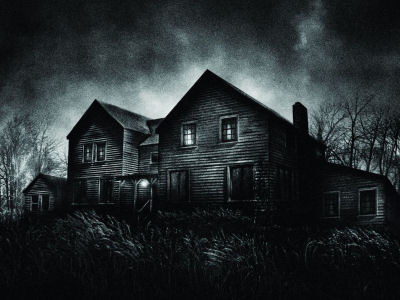 Let it be known...
21 Governor St. of Ridgefield has been taken over by witches and warlocks who plan to bring forth, upon this land, a wicked spell that must be broken! Brave adventurers, young and old, are hereby called upon to save Ridgefield from this menacing darkness. Two nights only, Oct. 19 & 31 ...three tiers of terror designed for specific ages from kid to adult. 
We scare because we care. Way of the Sword (fencing by day, fundraising by night) is proud to sponsor Housatonic Habitat for Humanity. 
Activities and attractions are designed to accommodate three distinct maturity levels. Discretion is advised.  Flash and strobe lights are used in this activity. 
21 Governor Street Ridgefield CT 06877.  Note our lower level is not ADA compliant (stairs are necessary). 
The Haunted Habitat:
Don't be a dummy
The careless carpenter
Stab a pumpkin
Stop clowning around
Spiders cave
Dry ice Capades
Zombie, live-action, archery shoot. Two foam arrows too many zombies
Pay homage to your overlord
Trick or treat
Time for beddy-bye
The conveyor belt of carnage
Three Tiers of Terror
to choose from... Terror Tier
1
Rated "E" for everyone
An interactive "haunted" walkthrough adventure for younger kids age 6+.  Tier 1  is much less frightening and will not include jump scare or gore beyond traditional Halloween decorations. Lighting is brighter than in tier 2 or 3.
Two nights ONLY!
Oct. 19 and 31, 6:00 pm to 8:00 pm
$10.00 advanced tickets online or at our store. $20 at the door. Sleepless night no extra charge Terror Tier
2
Rated "T" for tween/teen
A dimly lit underground crypt with surprising moments, live actors, jump scares, benign consequences, gore and more...
Two nights ONLY!
Oct. 19 and 31.
$10.00 advanced tickets online or at our store. $20 at the door. Sleepless night no extra charge
8:00 pm to 9:30 pm (we just added another T2 grave plot) Terror Tier
3
Rated "M" for mature
 The mature audience will be subject to a higher degree of psychological fear, sensory deprivation, manipulated realities, and grave consequences.  It matters not if you previously survived Tier 2 because this time it's lights out. Bring your charged cell phone..you'll need it. 
Two nights ONLY!
Oct. 19 and 31
$10 advanced tickets online or at our store. $20 at the door. Sleepless nights no extra charge.
Oct. 19 and 31, 10:00 pm to 11:00 pm (final destination)
How else to buy tickets...
Email: info@wayofthesword.org
Voice or text

203 529 1320

Online (note we are having technical trouble booking multiple tickets online. Get the first one for your preferred day and time and then call or text us to adjust for multiple tickets). 
Remaining grave plots for 10/19 (updated 1:05 pm 10/18)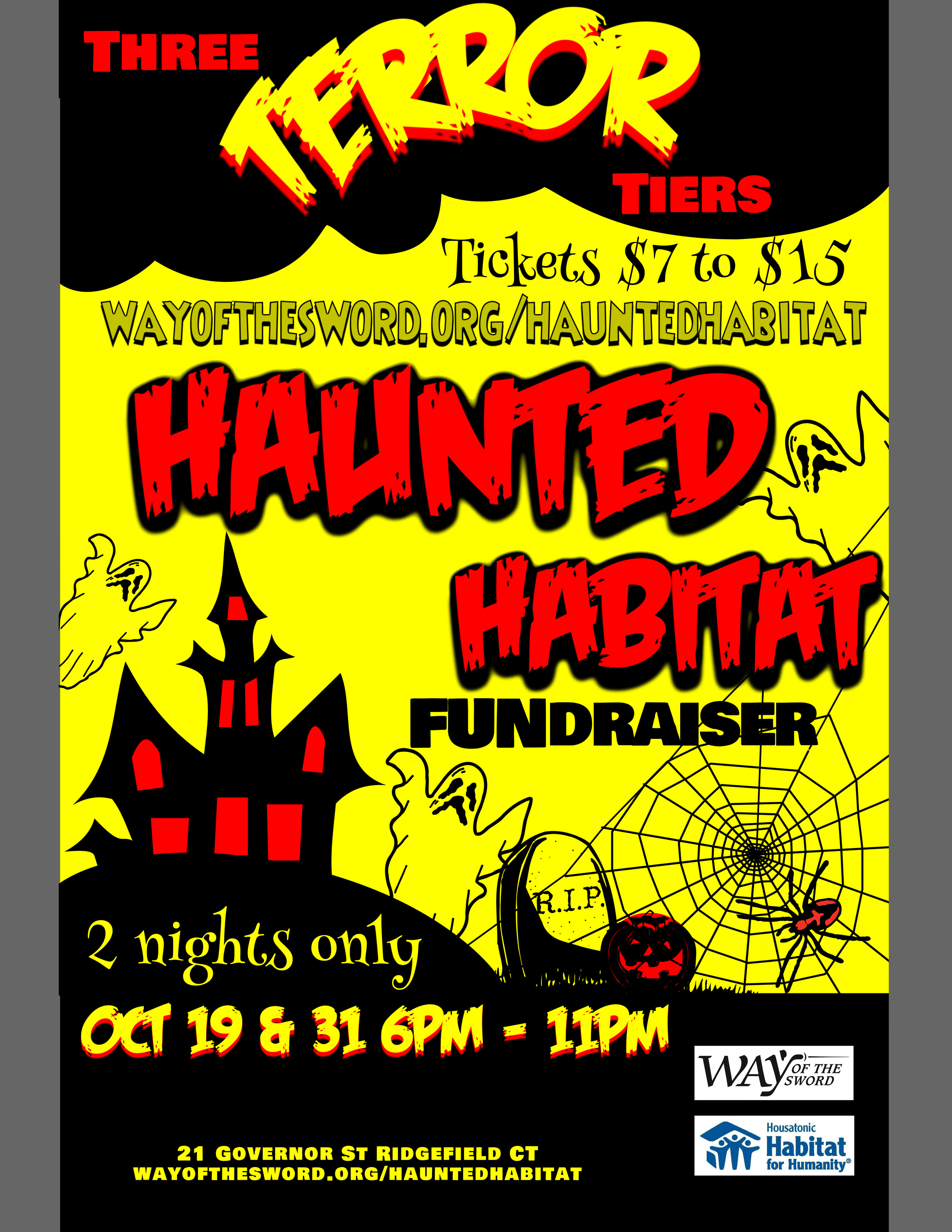 Haunted Habitat is [temporaily] located at:
21 Governor Street
Ridgefield CT 06877
haunted Habitat on Instagram
Casting Call (Volunteers)
Cast and crew meet this Saturday and Sunday, Oct. 12 & 13 from 3 to 6 pm.  21 Governor St. Ridgefield CT.
Set design, blocking, directing and rehearsals start this weekend.  It's NOT too late to join the skeleton crew and cast.
Adults, as well as students, are needed.
Did you know that students earn community hours from Habitat for Humanity by contributing to this fundraiser project? 
Dress to impress in your own costume or let us trick you out
Part-time ok (we'll work around your schedule)
Youth and adult shifts needed (front desk check-in, hostess, actors, make-up artists, and more).
Private cast/crew party (not open to the public)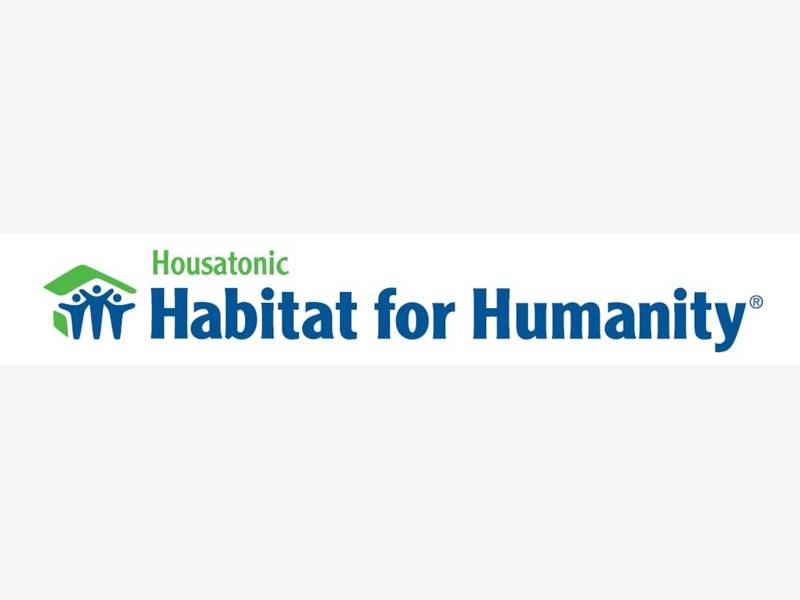 Talk to us from beyond...