Events and all things Cool by Way of the Sword
WAY of the Sword caters to all ages and offers a wealth of special events and programs 12-months of the year.  Find out what's happening at WAY this season.  We update this page weekly so bookmark us. Regardless of age, skill level, or goal there is a fun and rewarding experience for you!
What: A comprehensive fencing program providing a unified method of fencing instruction that results in enhanced athletic performance at all levels. It promotes the mastery of specific skills through a deep understanding of the techniques and tactics required to score points and win bouts.
Who is eligible to attend? 
Youth ages 6 to 17
When:
July and August Mon, Wed. 5-8
Sat. 12-3
September 2018 Classes and fencing available seven days a week.
Private lessons by appointment
What: Foil, & Sabre, Epee Programs
Fee: Varies based on age and level of commitment.
What: Chess classes and tournaments at WAY starting July 2018. Day and evening options are available plus ASA enrichment programs. Enrollment is now open for classes and tournaments.
Where: Way of the Sword 21 Governor Street Ridgefield CT 06877
What: Classes, private lessons and open shoot times in recurve and compound.
Who is eligible to attend? 
Ages 8 to Adults
When:
12-months of the year with six indoor lanes.
Where: Way of the Sword 21 Governor Street Ridgefield CT 06877
What: Fitness and fun with an "edge." Safe, clean, exceptional service and caring coaches excited to show you the WAY.
Who is eligible to attend? 
Adults with moxie 40+, 50+ 60+ welcomed.
When:
Saturdays 11 am to 12:30 pm
Private lessons by appointment
Where: Way of the Sword 21 Governor Street Ridgefield CT 06877
What: Foil, & Epee
Fee: $25 members $50 non-members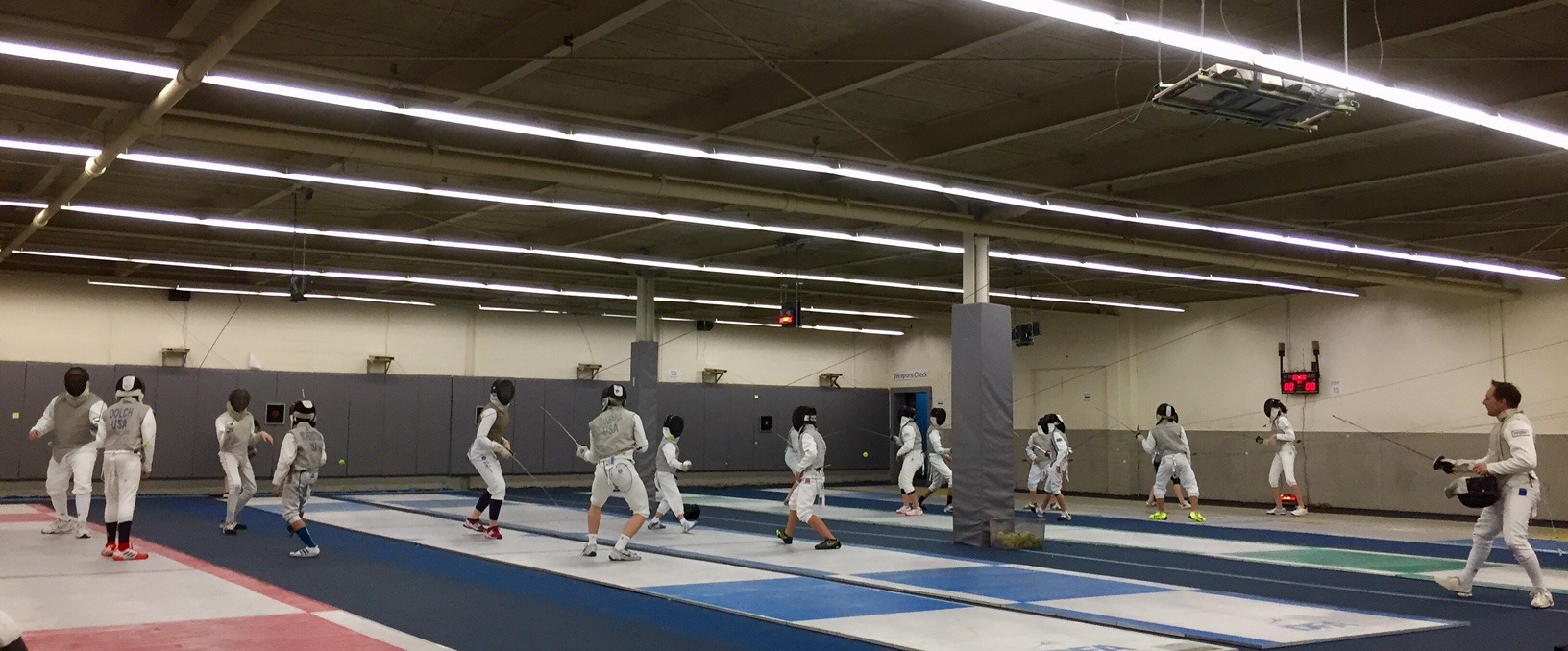 Travel Team Exclusive Practices @ WAY and DFA
Two locations - one purpose!
Starting again in September 2018
Exclusive Thursday practices at WAY with Head Coaches Jed Dupree and Patrick Durkan plus
At DFA in New Jersey, Sunday practices 11 am to 4 pm Foil and Sabre only.
Tons of other pictures and videos of WAY students at DFA over the last months practicing in this program.
Carpools exist to help enable travel for kids while lessening the burden on parents.
Durkan Fencing Academy (DFA Blue) is located at
Fee: Added to your current WAY membership plan. $175.00 per month with a full season commitment each month September through June.
2018 National Championships and July Challenge
Dates of Event: June 28 – July 7, 2018
Location: St. Louis, MO
Venue: America's Center Convention Complex 701 Convention Plaza, St. Louis, MO 63101
Events Contested:
D1A/DV2/DV3/VET Age/Y10/Y12/14 Championships & DV1/JNR/CDT/Senior & Veteran Team July Challenge
NOTE: Regional and National style events are for confident fencers willing to compete against rated students in a highly competitive environment.  Ask your Coach if this event is right for you and if offsite coaching is available. Offsite coaching fees may apply.
Plus we also have advanced fencing camp at DFA offered ten weeks out of the summer with sleep away options too.
Adult personal training is available at your convenience.
When:
Mon, & Wed. 5:30 to 6:00
Sat. 12 to 12:30
Fee: $25.00 per month starting July 1