An on-site/off-site fencing enrichment  program for afterschool programs
.This fencing program provides students an opportunity to learn and enjoy the FUNdamentals of fencing through group instruction, paired work, games, activities, and plenty of hands-on dueling with their peers. Together we'll explore the technical skills and discover the value of competing with total integrity.
Appropriate for all ages from 7+. Students are broken out by age prior to dueling. Classes are progressive, but new students are welcome to join.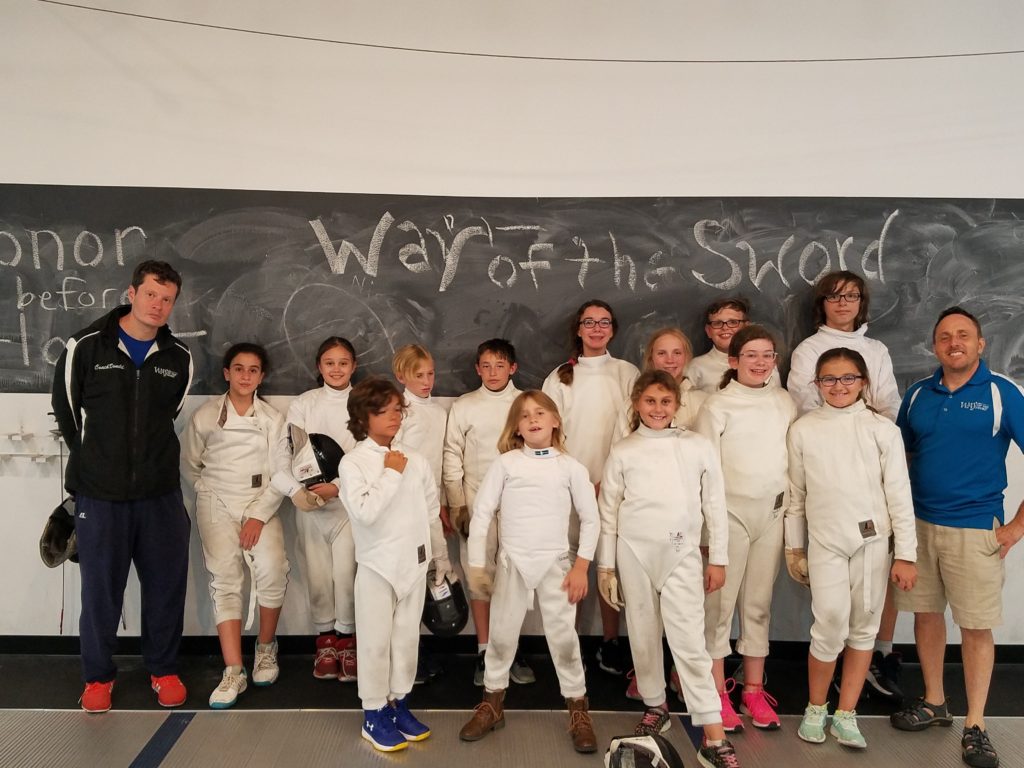 Looking and feeling good is important because when your uniform fits just right, you perform better. All fencing equipment provided with the exception of the fencing mask for sanitary reasons. Parents can buy their own or purchase through us.
We weave our core values into every moment. Our curriculum is designed to challenge students to perform their best and make good decisions both on and off the fencing strip. We focus on taking responsibility and honoring mistakes, which are inevitable, through acknowledgment and respect.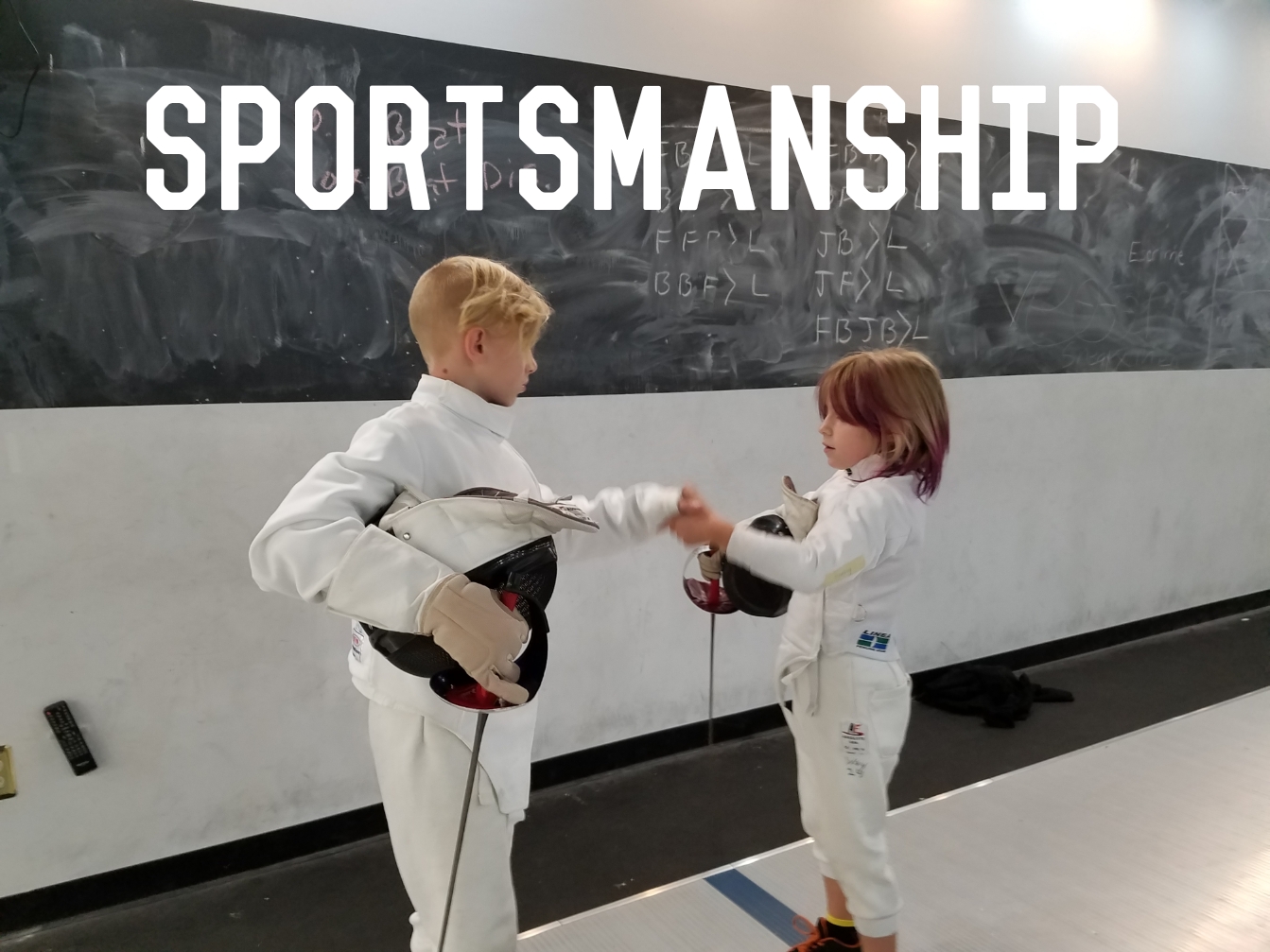 At the end of this 6/8-week course, parents are invited to a demonstration highlighting some of what students learned, including but not limited to:
Salute
Basic footwork (advance/retreat)
Basic offensive action (lunge)
Basic defensive action (parry riposte)
Armoring up (much more complicated than you realize)
Basic fencing strip etiquette
Intro to electrical scoring equipment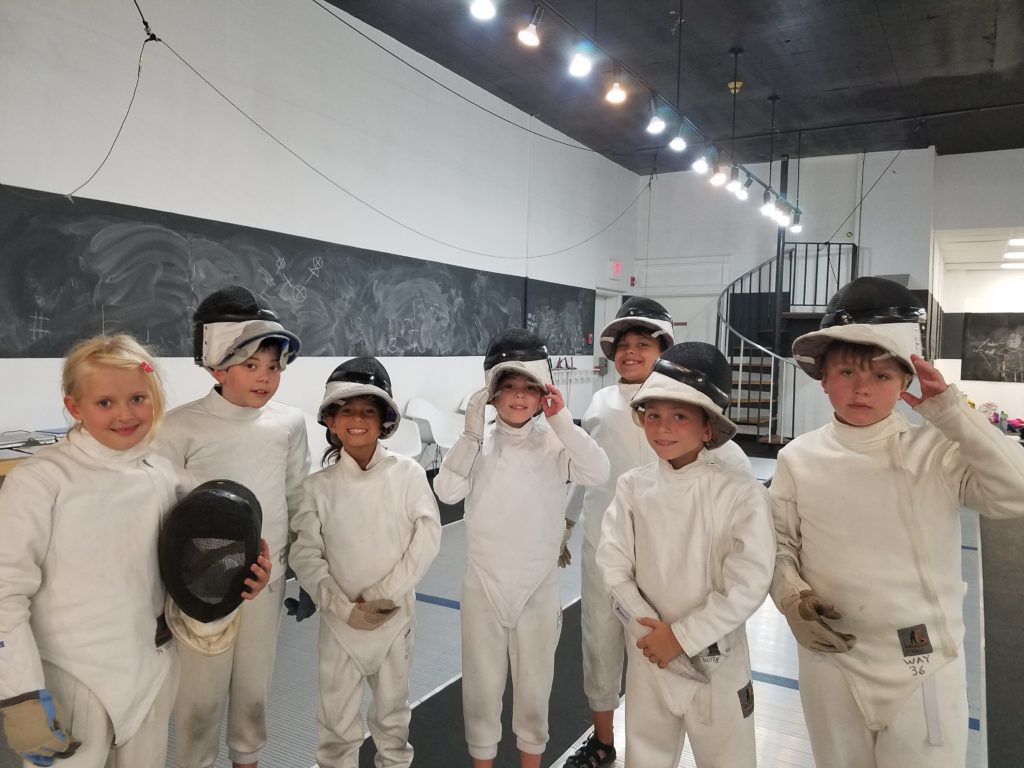 Historically programs run once a week for 6 to 8 weeks for 1.5 hours but we also have 1 and 2-hour programs to offer.
Please Contact us to discuss your specific needs.
Prices start at $20 an hour per student for day-time programs.